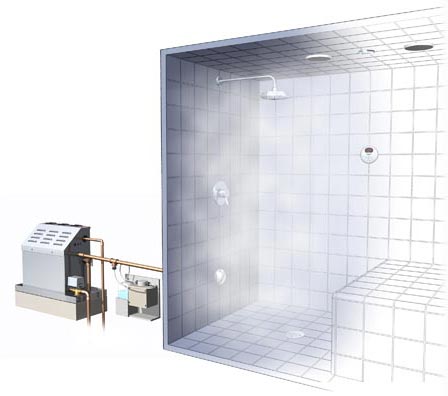 Steam bath system has long been a popular spa and wellness facility in both residential and commercial properties in Singapore. It involves producing steam in an enclosed room for the purpose of relaxation, detoxing and cleansing. Steam therapy is beneficial to almost everyone as it opens pores, detoxifies harmful impurities from our body, cleanses and nourishes our skin, leaving our skin feeling softer, smoother and more supple.
The two most important considerations for any business operators or home owners who wish to install the steam bath system is its price and quality. With more than 10 years of experience in Singapore, Accord supplies has revolutionized the concept of steam bath in Singapore to a major extent and has defined comfort and relief in true sense through its products and services. Accord Supplies, a renowned steam bath supplier in Singapore, has been serving clients in the local market for a long time and is well known for our quality products and services. Accord Supplies aspires to be the best steam system provider and steam generator supplier in Singapore. Even if you have limited budget, we are able to recommend good but cheap steam generator models for your consideration, ready to be delivered across Singapore. We, as a pioneer steam bath room supplier and contractor in Singapore, are committed to providing a reliable, high quality and professional service such as steam bath system retailing, installation and repair service to our customers.
Contact us if you require assistance in purchasing, inspecting, repairing, installing or replacing the steam bath system.